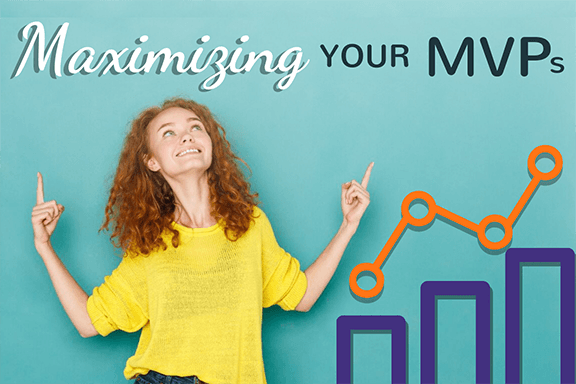 You've probably heard the adage, there's only so much time in the day. How can you maximize productivity from your employees without burning them out? At DCA Virtual, we have created employee goals based on data. Data. That's a nice buzz word. Let's put it in action!
We started by connecting employees' personal goals to the company's goals. For example, some team members' goals have been to boost their hours while others have opted to focus on productivity. By tracking the factual data, they've been able to find opportunities to reach their goals. Based upon The Game of Work, this concept shows how our work ties into the company's goals. By making this connection, DCA can get the right people in the right positions. The goals are a means of becoming more streamlined and efficient as well as giving a voice to the team's ideas to do so. Becoming more efficient allows the company to serve more clients and benefits the team as the company has more financial resources to invest in technology, tools, training, and the employees themselves!
Here's three ways to get happier and efficient workers.
Go Team!
According to Weekdone.com, 39% of employees don't feel their input is valued. At DCA, we are encouraged to share ways to improve processes, share new ideas and technology. We work as a team. We work together on projects and on processes. Teamwork makes the dream work!
For example, at JotForm, employees work in teams. These groups work on one project at a time. Those teams decide how they get started, the next steps, and testing new ideas. That's how they get better products. Team members come from different departments. They develop projects and improve their efficiency and their productivity.
GOALS!
According to Inc.com, one of the most important ways to spark joy in employees is goal setting. As I mentioned earlier, DCA Virtual has made goal setting a priority.  It's also an important aspect of JotForm.  Employees are valued as individuals. Their success is the company's success. The president of JotForm makes a point to ask each employee the following questions:
What do you enjoy doing?
What areas do you excel?
What impact do you want to make?
What opportunity would you like to try?
Find the "Sweet Spot!"
When people feel confident, they are happier. At work, when employees work in areas they're confident in, they've found their "sweet spot." Their sweet spot is well, sweet. And like when people are given candy, employees feel better when they receive it. Happy employees are more dedicated, more efficient, and feel their contribution is valued.
Every employee can be an MVP. Place them in a great team. Set goals. Find their sweet spot. You'll see a big change in your business when you identify the MVP in your employees! How do you maximize your MVPs? Share some suggestions in the comments. We'd like to hear your thoughts!